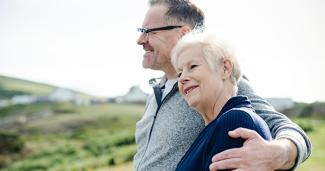 Planning a Successful and Meaningful Life in Retirement
While about 10,000 Americans retire daily, most people seem to spend less time planning for retirement than they do for vacation. According to a 2016 survey by GoBankingRates, the result is that 55% of Americans have less than $10,000 saved for retirement. And a 2017 study, "Do Households Have a Good Sense of Their Retirement Preparedness?" by the Center for Retirement Research at Boston College, found that even if households work to age 65 and annuitize all their financial assets, including the receipts from reverse mortgages on their homes, 52% will be at risk of being unable to maintain their standard of living in retirement.
Anxiety regarding our futures is a common ailment, especially among the millions of Americans rapidly approaching the end of their working years. And there are good reasons for that anxiety:
Retiring can be as stressful as getting married, losing your job or having a close family member become ill.
The highest suicide rate in the United States for any segment of the population is men over 70. That's 50% higher than the suicide rate among teenagers. The speculation is that these men have lost their life's purpose and their zest for living.
The segment of society with the fastest-growing divorce rate is couples over 55, reflecting the difficulty of having to live together in new life circumstances.
Only 35% of retirees have a written plan for their future finances. This is unfortunate because successful retirement is no different than successful investing: Those who fail to plan, plan to fail.
Planning Beyond Finances
The sad truth is that despite most people having extensive planning experience at work (such as business strategies, lesson plans and customer meetings) and at home (such as vacations, home improvements and entertaining), most tend not to plan for retirement. Of those who do plan, most focus solely on the financial aspects. While doing so is critical, it is far from sufficient.
Planning for a successful retirement is about much more than just an investment strategy that will provide you with sufficient assets to fund your desired lifestyle. It's also about planning for a meaningful life in retirement.
It requires a well-thought-out estate plan, including the design for transitioning assets, and the development of wills and durable powers of attorney for financial and health matters. It should also include the development of insurance plans covering risks, such as longevity and the need for long-term care. There are also many other issues that need to be addressed, including when to take Social Security, tax-efficient withdrawals, and preparing your heirs for the transition of assets.
The need for a comprehensive approach to retirement planning is why my colleague Kevin Grogan and I decided to write "Your Complete Guide to a Successful & Secure Retirement." It was published by Harriman House in January 2019. We believe it is the most comprehensive book on the subject. We were especially pleased that we were able to attract one of the country's leading experts on retirement planning to write the foreword.
Dr. Wade Pfau is a professor of retirement income at The American College of Financial Planning and co-editor of the Journal of Personal Finance. He's also a two-time winner of the Journal of Financial Planning Montgomery-Warschauer Award, a two-time winner of the Academic Thought Leadership Award from the Retirement Income Industry Association, and a best paper award winner in the Retirement category from the Academy of Financial Services. The following is his foreword.
Blog post from:
https://www.bamadvisorservices.com/clientreadycontent/planning-a-successful-and-meaningful-life-in-retirement/